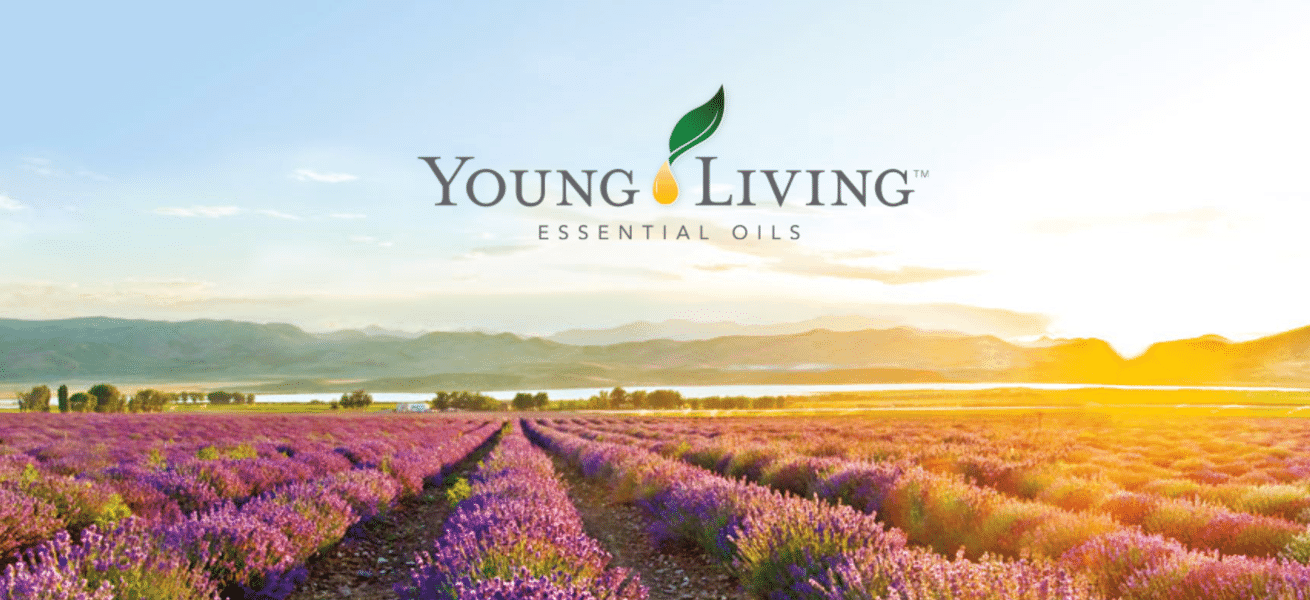 Young Living™ Essential Oils was formed as a company in 1994, just one year after Gary Young and his wife, Mary Young developed their first organic herb farming and distillation operation. At that time, Gary Young, had already discovered the incredible range of beneficial uses of essential oils, and began to investigate distillation techniques by studying with master distillers in France. Coupled with his wife's previous experience in the direct-selling industry, the interwoven business model enabled the Youngs to fulfill their vision and establish a business that would empower its members to share pure essential oils with the world, while igniting the passion of wellness and simultaneously building home-based income for its representatives.
After establishing Young Living™, the Youngs went on to develop more farmland in Utah and Idaho, and began cultivating a range of aromatic plants and herbs that would grow in abundance in that climate. Fueled by increasing demand for top-quality essential oils, Young Living® built the largest, most technologically advanced essential oil distillery in North America. These standards of quality had not been at the forefront of any other essential oil company at this time and enabled Young Living™ to carry a reputation that stood ahead of many other essential oil companies.
Young Living™ created standards within the essential oil industry throughout the years that stood above other companies and allowed it to present itself as to be unmatched in quality. At the foundation of their approach has been the Seed to Seal program which is built on three keystones: Sourcing, Science and Standards.
1. Sourcing – Young Living™ essential oils are sourced from their corporate-owned farms, partner farms, and Seed to Seal-certified suppliers. This is stated to be done with the intention to source conscientiously and with sensitivity to local communities and ecosystems. Young Living™ selects like-minded suppliers according to five principles: Established Relationships, Seed to Seal Specifications, Binding Agreements, Stringent Testing, and Ongoing Audits.
2. Science – Science is said to be the cornerstone of everything that they do at Young Living™. Their trained scientific staff employs are consistently developing new products, as well as to helping to ensure the quality of all of their products. Both the D. Gary Young Research Institute and Quality teams, led by Chief Science Officer Dr. Michael Buch, work in state-of-the-art labs with some of the most advanced scientific equipment available.
3. Quality Standards – While the company would say that their product quality starts in the fields, their state-of-the-art labs are also showcased as an example. The D. Gary Young Research Institute and Quality program is staffed with more than 50 highly trained, highly skilled scientists who use advanced testing methods to help ensure that products meet the company's highest standards.
In addition to the three keystones of the company, Young Living™ also developed the Lacey Act Compliance program, the first program created within the essential oils industry that has ever been reviewed and accepted by the government. The Lacey Act Compliance Program is a comprehensive compliance program to keep the essential oil industry advised on the protection of delicate landscapes, and plants. The Lacey Act Compliance Program consists of five general steps that when followed will help ensure that essential oil products and partners comply with all laws and regulations in the jurisdictions in which they do business.
These five steps include:
#1. Supplier Education: Provide all suppliers with the basic requirements of the Lacey Act.
#2. Supplier Evaluation: Determine which products to source and which suppliers to partner with by evaluating "product risk" and "supplier risk" factors.
#3 Supplier Certification: After providing training on the Lacey Act and the Compliance Program, suppliers will be required to execute the Young Living™ Lacey Act Compliance Certification.
#4. Risk Assessment: As part of the certification, each supplier and plant product will be assigned a risk category that will determine the level of approvals needed to partner with, or source plant products for, Young Living™. Both suppliers and plant products are independently assessed.
#5. Auditing/Monitoring: Based on the risk factors, Young Living™ developed an ongoing auditing and monitoring program. The new Lacey Act Compliance Program is designed to cover all individuals and organizations in the supply chain to monitor risk factors of plants species.
This gold standard program set the precedent for the industry and demonstrated Young Living™ 's commitment to lead the essential oils movement by protecting delicate landscapes and plants.
Young Living™ holds a rigorous quality control standard to help ensure their products meet strict specifications. Their Seed to Seal standard ensures that every pure essential oil and Young Living® product used has been created with conscientious Sourcing, Science, and Standards—the three pillars of Seed to Seal.
Young Living™ Essential Oils stood ahead of other companies with its commitment to establishing and maintaining the ultimate, industry-leading standard in essential oil products. The company offers an extensive line of essential oils and essential oil-infused, plant-based products, including a specific line of essential oils intended to be used for ingestion, called their "Vitality" Line.
While having a reputation of the highest quality standards throughout its representatives and customer base, the company's ethics and standards have come into question in recent years.
Questionable Practices to Consider
One of the chief points of concern is in the realm of basic education regarding cautions of using essential oils in around the home. Trained aromatherapists and Young Living® brand ambassadors disagree on the safe dilutions ratios for using essential oils. While trained aromatherapists suggest using essential oils in dilutions ranging from 0.5%- 4%, and only in rare instances any higher than this ratio, Young Living® trains its representatives to suggest using essential oils anywhere from 25% or higher, and in many instances suggests using them undiluted unless there are signs of sensitization. The company's brand ambassadors are trained to believe that the cautions that are advised by trained aromatherapists are due to other oils' inferior quality, rather than due to the concentrated nature of essential oils themselves.
This pivotal misunderstanding around basic essential oil safety precaution leads to unintentional negative outcomes, such as: skin rashes, burns, permanent sensitization to essential oils, etc., by individuals who were only trained through the company's books and materials and then go on to assure others it is safe to use essential oils undiluted.
It is important to note that essential oil can be sensitizing just by its nature over time and how the constituents change when exposed to light, air, temperature, and age. Just as an essential oil can be phototoxic, photocarcinogenic, neurotoxic, etc. it is important, despite the quality of any essential oil, that it is diluted prior to use and that the essential oil's specific safety precautions are taken into consideration. Some of the essential oils that they suggest diluting if it "shows signs of being sensitizing," are known in other resources to be dermatoxic. It is important to note that if an essential oil has the potential to be irritating to external skin it can also be irritating to the skin which lines the digestive tract. The company's webpages do not mention any kind of caution in this respect.
The practice of largest concern within the Aromatherapy community that Young Living® promotes, is the encouragement of individuals to ingest essential oils.
When one compares the topical dosage and other recommendations that Young Living® suggests to the cautionary suggestions presented through scientific data on these specific essential oils which are detailed in Robert Tisserand's second edition of Essential Oil Safety (2014), it is unsettling to see the vague language around usage suggestions and general cautionary guidelines that are offered by Young Living® on their product pages. Many of these usage suggestions involve the method of ingestion, which is the least recommended form of aromatherapy in the practice of aromatherapy itself, and is only used in acute situations for short periods of time, under the guidance of a trained health care professional whom understands the possible toxic nature of ingesting essential oils.
Young Living® has led their brand ambassadors to be confident in sharing essential oils through the method of ingestion and bases this confidence on two primary beliefs: That consuming essential oils is GRAS, or designated as Generally Regarded As Safe by the FDA, and that because ingestion is used in French models of Aromatherapy, it is a safe method to share with the general user of essential oils in the United States market.
Due to these two pieces of reasoning embraced by Young Living® and other MLM essential oil companies, Young Living® brand ambassadors and other consumers have been led to believe, through a misrepresentation of information, that ingesting essential oils has the same level of safety as ingesting culinary herbs used in various cuisine. It is important to point out that the FDA does not currently regulate the use of essential oils, it regulates the foods that we eat and the drugs used in our medical system. Herbs and spices, which are commonly used in various cuisine are generally aromatic in nature, often have carminative action, and have been proven to not be poisonous in the levels that people eat them in foods. Hence, they have been determined through years of historical-cultural use to be "Generally Regarded As Safe" for consumption, or GRAS, by the FDA.
When researching the details of this specific governmental designation it is important to realize that this designation is not given to supplements, or to essential oils for the use as a therapeutic by way of ingestion. In order for anything to be designated to be safe for therapeutic use by the FDA it would need to be designated as a drug and proven to perform the action that the material claims to perform. Consuming essential oils is not currently regulated by the FDA.
While it is safe to consume a certain amount of oregano, for instance, as a culinary herb added to your evening dinner recipe, it is important to consider the degree of difference in concentration between a physical plant, and an essential oil. When one considers that it can take 31 grams of Lavender to create 5 drops of lavender essential oil, one can begin to comprehend why it is so important to have caution in this area. Not only is it important to note the concentration difference of these two substances, and the amount of say, lavender, or oregano one could possible consume in one – three days of eating a dish heavily laden with the plant, it is also important to consider the difference in how the body will process a handful of plant matter, versus a few drops or more of essential oils. The two materials are quite different within the body. While the plant material will have mineral content, vitamins, fiber, and general nutritive value, the essential oil is primarily terpenes and volatile compounds that carry a phytokinetic action within the body. They do not carry the substance that is measured in most foods as "nutrients", so to speak, and are more action focused by nature in regard to how the body responds to them.
As the FDA material states specifically, "the dose makes the poison." The FDA document goes onto explain that even though a substance or material is listed as GRAS does not assure that the substance is safe for all uses. By claiming that GRAS refers to the safe ingestion of essential oils, companies such as Young Living® have misled people to believe that consuming essential oils is just as safe as adding a few pinches of oregano to their evening's meal. This is quite simply, a false connection in reasoning. It is every essential oil company's duty to encourage caution in this area, and unfortunately, Young Living® doesn't follow by this principle. Instead the company entrusts its brand ambassadors to assure their customers that it is safe to consume essential oils.
Despite receiving guidance and training on how to sell the company's products, brand ambassadors are not trained in basic safety considerations of using these very concentrated plant substances. It is important to point out that every substance that is consumed has to be processed through the liver and the kidneys, and that essential oils are also small enough to pass through the blood brain barrier and manifest neurotoxicity. Necessary cautions should never be overlooked or vaguely represented in the realm of essential oils and no level of quality standards negates the importance of caution.
When considering the second support that Young Living® leans into when promoting the safety of essential oil ingestion, one needs to take a closer look at the French model of Aromatherapy. It is important to make note that in the French model of Aromatherapy essential oils are used and integrated into medical protocol within hospitals in that medical system. Within the French model, the ingestion of essential oils is only recommended by doctors and distributed by pharmacists to treat acute conditions, there is not a practice within the public sphere to consume essential oils anywhere in proximity to what Young Living® materials and representatives encourages in daily, long-term use. Long term ingestion of essential oils can allow for much more likelihood of negative outcomes due to the ability of essential oils to store and accumulate within the body's tissues and organ systems.
Many of the company's brand ambassadors suggest that the absence of caution to be a note of quality and that the standards of Young Livings' products surpass other companies so much that they do not deserve the same cautions. This is unsupported in any study and needs to be examined from a different angle. When considering any plant's essential oil, it is made of up of anywhere from 100-300 different chemical constituents that are naturally occurring in the plant. It is these compounds that have been shown to cause certain responses by their physiological actions on the body, some of which revealed themselves to be sensitizers in usage and research data over time. It is important to understand that if an oil has the property of being a sensitizer, or photosensitizer or even a neurotoxin, it will have those same constituents within Young Living® Essential Oils, and the body will respond to them similarly. It is unfortunate that Young Living® continues to encourage their brand ambassadors to support the idea that the quality of the company's oils stands so high above others, that consumers need not warrant caution when using them. In my experience, this has only led people to undergoing unintended negative results that could have been avoided had they known of the cautions related to the oil which are ever-present in practice of aromatherapy itself.
What's the difference between Young Living's traditional essential oils and Vitality™ essential oils?
Young Living® has a large product line which includes many items that can be used in nearly any aspect of daily life. While all of these products meet the company's Seed to Seal® promise for purity and safety, they state that their traditional essential oils are intended for topical/aromatic use, while their Vitality oils are intended for internal consumption. This distinction allows Young Living® and their members to freely share the dietary and culinary benefits of their oils, due to the Vitality™ label and accompanying dietary instructions.
Many of the oils in this set of products feature essential oils derived from plants that are commonly used in various preparations of culinary foods. At first glance it seems reasonable that essential oils can offer a replacement for including the aromatic flavors of herbs and spices into your prepared foods with the addition of just 1-2 drops of essential oil to flavor an entire dish. Using essential oils in this way could be considered safe. However, using essential oils as a supplement as a replacement for ingesting herbs in their natural form, or as a replacement for water extracted tea, is not the same. When one consumes herbs as a therapeutic, by way of powder, tea, tincture, or otherwise, the variety of plant constituents and nutritive compounds available in diversity, far out-number what is available by way of supplemental value in just the terpenes of essential oils. While teas, tinctures, and herbs and spices in their raw form contain minerals, vitamins, flavonoids, fiber, and terpenes of essential oils, essential oils by their molecular nature are a combination of only the smallest of compounds, known as monoterpenes, terpenes, and some sesquiterpenes, which, while they do have a action oriented quality within the body, they do not offer nutritional supplemental support.
It is important to consider that while many of the essential oils that are offered in Young Living's Vitality Line are used in culinary cuisine throughout the world, nearly all of these specific essential oils come with cautions in Robert Tisserand's book, "Essential Oil Safety, Second Edition," where some of the oils that are in the company's Vitality product line are specifically mentioned with cautions against use in populations such as children, epileptics, and those with liver disease, among others. None of these cautions are listed within the company's product materials, however, every one of the company's product pages offers the mandatory disclaimer:
*These statements have not been evaluated by the Food and Drug Administration. Young Living products are not intended to diagnose, treat, cure, or prevent any disease."
It is important to consider that essential oils are not regulated for use by the FDA, and they are not interchangeable with herbs as a therapeutic.
Misrepresenting Cautions
Young Living® materials offered online suggest that skin irritation and discomfort that results from using essential oils is a sign of detoxification, claiming that the irritation is a sign of toxins leaving the body. It is important to consider that many essential oils can cause irritation if used undiluted and that a redness or rash that appears could be a sign that an individual is becoming sensitized to specific constituents within the essential oil and that they are actually engaging an allergic reaction. Sensitization occurs more commonly if essential oils are used undiluted. Once an individual becomes sensitized to a specific oil, they may also become hypersensitized to other essential oils that have similar chemical constituents. Due to the nature of the allergic response, an individual who becomes sensitized to a specific oil will no longer be able to use that oil without negative effects such as skin irritation, hives and rashes. These reactions happen due to the concentrated nature of essential oils and how the skin responds to their excessive use. While adulterated oils and lesser quality essential oils can be more sensitizing, essential oils can also become more sensitizing if exposed to sunlight, heat, ect. The ability of an essential oil to become sensitizing increases as an essential oil ages (such as citrus oils, tea tree oil and others), with the exception being resinous oils.
Many of Young Living's materials suggest diluting 1-2 drops of essential oil in water as a dietary supplement. It is important to remember that essential oils float on water, and will leave a thin coat of essential oil on the area that it comes in contact with. While it is advised to avoid contacting sensitive areas such as eyes, ears, genitals, and mucous membranes with essential oils, Young Living® suggests the use of essential oils by way of ingestion, and often by the water-glass method, which will inherently put them in contact with mucus membranes. Please consider that it is only in rare instances and for short amounts of time, that French doctors whom embrace aromatherapy, advise the use of essential oils internally. And in these instances, they create capsules of 1-2 drops of essential oil in a base of carrier oil. This is done to avoid irritation to mucus membranes and also to ensure that the formula gets to the area of the digestive tract that it is intended to reach and/or treat. French doctors also avoid suggesting long-term use due to the accumulative nature and toxicity of essential oils within the body. Essential oils are highly concentrated substances, using them inappropriately and without dilution can cause irreparable harm to the skin, digestive system, liver, and/or kidneys, and in some instances, may even cause death. All of these outcomes can occur despite the quality of the essential oil, it is extremely important to be cautious when using them daily for any reason, to dilute them properly, and to use them sustainably.
Reflections
Young Living® has been a leader in quality standards within the essential oil industry by building relationships with distillers throughout the world. It is the first company to establish a regulatory standard to protect environmental resources and plant populations within an industry of heightened demand and through the course of twenty years, has spread the passion of essential oils all over the globe. The recently deceased founder, Gary Young, set a precedent for quality within the industry.
Despite Young Living® holding a standard of high ideals within the industry, it has been considered a questionable company by many trained aromatherapists in regards to safety for several reasons, including: the company's encouragement toward using highly concentrated, and undiluted oils; the company's encouragement toward the use of essential oils internally; the absence of organically certified essential oils; and a KidScents line which includes essential oil blends that have specific oils that are discouraged from being used with children.
Young Living's reputation has come into question in recent years by violating the Lacey Act Compliance Program. The company has also been fined for making untested health claims in regards to its products.
The company was built on a foundation of good intentions and grew into global scale which made it difficult to meet its own customer's demand. As the company grew, it also inspired other companies to develop and form who were inspired by Young Living® Essential Oils quick growth in scale.
Young Living® grew as a company from a passion of using essential oils as therapeutics and a desire to share it with others. While it is true that the benefits of using essential oils in and around the home is far-reaching, the company neglects to mention important precautions when using essential oils, and misrepresents its products from baring any need for caution in use. It would be good practice for any Young Living® brand ambassador or person considering becoming one, to invest in a reputable book on essential oils that was written by an author with a background in training on the subject of aromatherapy that details cautionary information regarding the use of essential oils in and around the home, for health and wellness.
While Young Living® Essential Oils do sell high quality products, it is important to consider that they are not organic, and using them daily, in excessive concentrations is likely to cause undesired outcomes, regardless of their quality and purity.