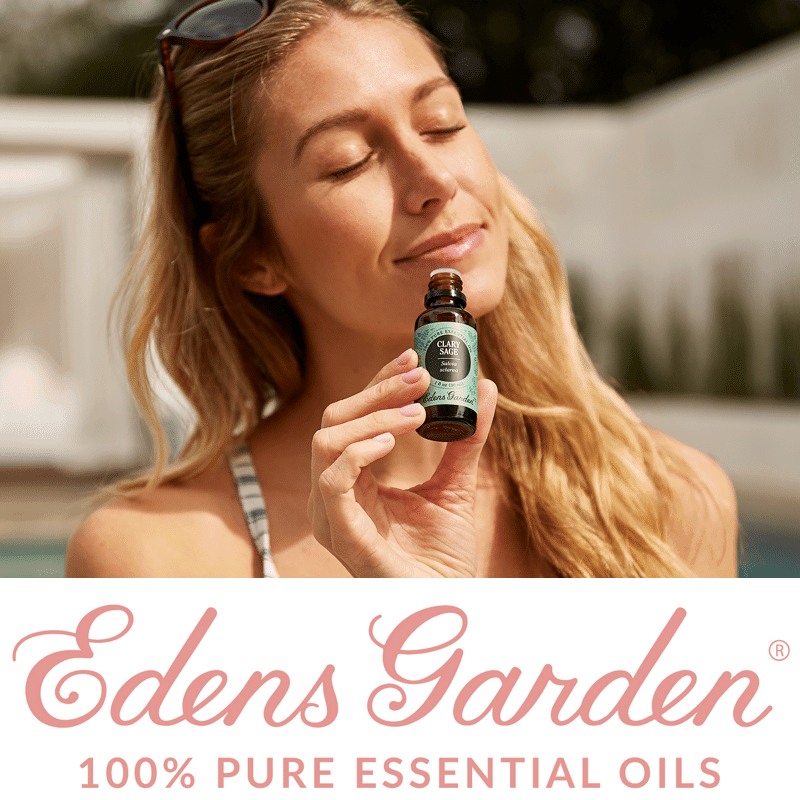 Edens Garden is a women-owned and operated company that is dedicated to customer care and transparency. The founder and president, Grace Martin, worked in the natural products industry for nearly a decade before creating Edens Garden. She founded the company because she saw that there was a need for an essential oil company that had a genuine concern for customers and offered affordable products without compromising on quality.

Edens Garden was voted #1 Non-MLM Essential Oil Company. Some of the ways that Edens Garden stands up to other quality essential oil companies are:
The company offers one of the most extensive ranges of essential oils, including rare and unique essential oils that are not found through other essential oil companies.
Edens Garden's essential oils are third-party tested, and all of the GC/MS data for their essential oils can be viewed online. The company guarantees that each oil is free of carriers, dyes, additives, adulterants, fillers, synthetics, pesticides, period. At Edens Garden, we go to great lengths to offer the highest quality products, so that you can rest assured that what you purchase from us is always safe, natural and effective.
Edens Garden offers 18 synergistic blends: the OK for Kids Line. These blends are designed specifically to be used with children. Additionally, oils that are safe to be used with children have safety guidelines on the sides of the essential oil bottles with cautionary information.
The company has several aromatherapists on staff with extensive experience that can answer customer questions by phone throughout the workweek, or by email.
Their website offers a range of resources, including videos and blogs.
Edens Garde Quality Assurance

E.D.E.N.S. Pledge is the cornerstone of their company. They value transparency and honesty. Sourced from around the globe, each batch of oils is rigorously tested before they are available to the customer. You can rest assured that all of their products are pure and safe for therapeutic use.
Effective – All of Edens Garden's oils are 100% pure therapeutic grade.
Dedicated – Edens Garden takes great pride in being a customer-first company, offering quick responses, and a 30-day no-questions-asked return policy.
Educated – Learning and sharing information on safety is one of the company's top priorties. They have certified aromatherapists on staff who dedicate time to research and contribute regularly to the company's educational blog pieces and newsletters. The customer service team are available to answer questions and concerns. Click here to visit their blog: The Drop, with links for ideas to DIY, videos, news and downloads.
Natural – All of Edens Garden's oils are unadulterated, free of synthetics and entirely pure. EG is an eco-conscious company and chooses sustainable practices whenever possible from soil to bottle. The company offers Certificates of Analysis, specifications and MSDS reports upon request.
Safe – Edens Garden guarantees the quality of all of their products and all of their oils are GC/MS tested by third-party experts.
Edens Garden Product Lines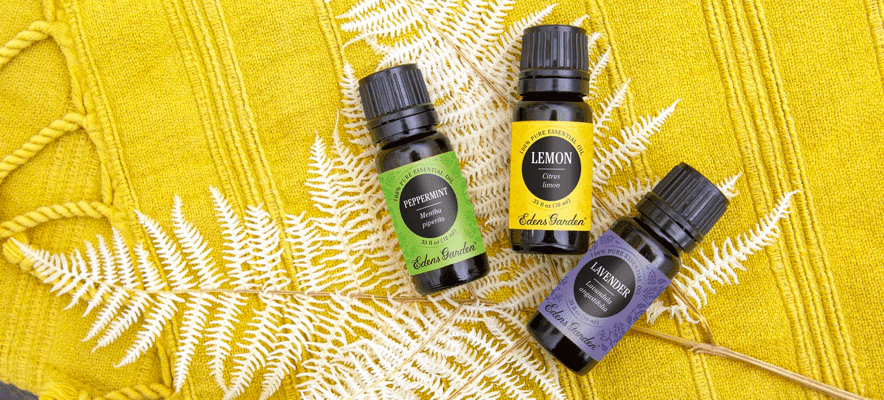 Edens Garden offers 140 various essential oils and features unique varieties that are not available through other sources. Each of their oils is available in 5ml, 10ml, or 30ml in bottles with euro-droppers, some of their essential oils are available for sale in 120ml sized bottles, which does not come with a euro-dropper in the bottle.
Edens Garden also sells an assortment of carrier oils, synergies, roll-ons, OK for Kids synergies, bar soap, body oil, candles, perfumes, deodorant, perfume, room sprays, compact diffusers, jewelry diffusers and plug-in diffusers.
The OK for Kids Line features 18 synergistic blends and was formulated to address some of the most common needs of parents and children. Always 100% pure, and never adulterated, these blends are bottled with your little ones in mind in an assortment of sizes: 5ml, 10ml, 10 ml roll-on, 30ml, and 120ml. These blends range in use and have fun names, like: Sleepy Head; Shoo Fly; and Up and At Em'. All of their single essential oils that are safe for use with children have an icon noted on the label which has dilution guides for easy reference, and additional cautionary information regarding the specific oil.
The company also sells pouches and carrying-cases so that your most favorite oils and blends can travel with you safely.
For people who have long-loved products from other essential oil companies, Edens Garden® offers a variety of comparable blends. The company lists a comparison chart for easy substitution of doTERRA® blends.
A Reward Program that Gains in Value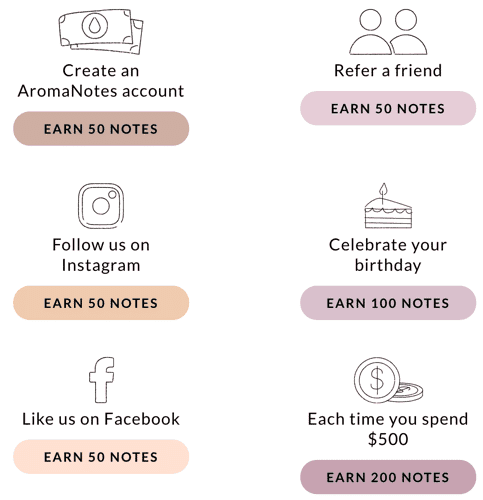 Customers earn notes every time they buy at Edensgarden.com and can redeem their Aroma Notes for credits towards their next purchase, or save them for later. Edens Garden's rewards program increases in value as you earn more points. For instance, when you begin ordering oils through Edens Garden, every $1 you spend, you will earn 1 note, up to 4999 points. After earning 5000 points, you will earn 2 notes for every $1 spent.
Points also gain more value in exchange, as a customer retains them, so the more notes you collect, the more money you can save. For example:
You can exchange 200 notes for a $5 credit, or hold onto your notes until you accumulate more. Customers can exchange 500 notes for a $15 credit, or alternatively, retain notes to gain even more value as they reach higher points. A credit of $25 will be exchanged for 750 points, and if you can hold onto your points even longer, 1400 points can be exchanged for a $50 credit. This way you can save your points for something special on your wish list, or simply earn more value to credit toward your purchases.
Edens Garde Reflections
Overall, Edens Garden stands out as a small company that has an extensive essential oil line. They are also one of only a few essential oil companies to develop and a product line of essential oil synergies that are safe for use with children and did so with the assistance of aromatherapist Sylla Sheppard-Hanger and essential oil chemist, Dr. Robert Pappas.
This is an essential oil company where a customer can expect to find rare and precious oils that aren't available elsewhere, in various undiluted quantities. It is also a company that customers can feel good about supporting, knowing that the founder stands behind people before profit.